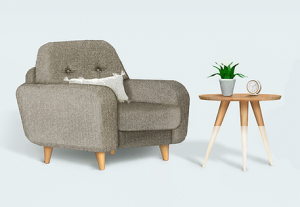 "Supervision is the forum where supervisees are supported and facilitated in sitting at the feet of their own experience and allowing their experience to become their teacher."
This approach is more than just client case management, although all the work is done in the interest of your clients. The relational approach puts you, your subjective experience and the relationship between you and your client at the heart of the supervision. It is also an approach that includes the relationship between us IN the work.
​I am more interested in helping you, as my supervisee, discover and build on who you are and who you want to be as a therapist rather than setting myself up as 'the expert'.
​Supervision with me will begin with working together to achieve a relationship that feels safe enough for you to feel you can be open with me, with the knowledge that I will support you when needed, challenge you when I feel it is appropriate and that I will work collaboratively with you to look at the ethics of any difficult situations you encounter.
Supervision is not just for counsellors but can be helpful for social workers, healthcare professionals, alternative therapists, anyone working in public service or any stressful work environment.
​Fees: £50 for an hour.
​Qualifications:
Advanced diploma in relational supervision.
​I am supervised by a qualified, experienced supervisor. I am a registered member of the BACP.
I am qualified to postgraduate certificate level in integrative psychotherapy and degree level in integrative therapeutic counselling. I consider myself a relational/humanistic therapist. My initial training was integration using Petruska Clarkson's 5 facets and I have training in person centred, psychodynamic, gestalt and existential therapy, mental health issues and risk assessment and knowledge of other modalities and techniques including CBT, TA, mindfulness and EFT (emotional freedom technique).
​I have experience of short and long term work in these settings:
IAPT – volunteer counsellor
MS society – counsellor (working independently with external supervision)
Cruse bereavement – bereavement volunteer
Listening Post – volunteer counsellor
Private Practice – working from home.
​I work from home about a mile from Cheltenham town centre. There is free on road parking outside the house.
I can also do supervision online on Facetime or Zoom.
Please text/phone me on: 07535 902733 or email ckingcounselling@gmail.com